Journal Entry:
Tue Aug 31, 2010, 8:52 AM
Dorohedoro
Manga Muscle Girls「漫画の筋肉娘」
Dorohedoro「ドロヘドロ」by
Q. Hayashida「林田球」
is a very interesting manga made even better by the presence of Noi「能井」. The world of Dorohedoro is a magical one, and each character possesses a unique power and interesting masks. Noi is partnered with Shin as an assassin for a powerful family. Her specialty is healing magic and her mask is grotesque devil that belies her beauty. When she was younger, she was a very cute but as an adult she's a knockout who knows how to handle herself. According to the
japanese Wikipedia entry for Dorohedoro
, Noi's vitals are:
Height:
209cm (6'10")
Weight:
82kg (180 lbs)
Foot size:
30cm (12")
Bust:
104cm (41")
Eyes:
Red
Hair:
Silver
Those are some pretty impressive numbers! I was compelled to commission
IDarkShadowI
for
fanart of Noi
which you can see up top next to the cover of volume 1. He finished it just recently, which gave me some time to complete the color work and have it ready in time for this journal entry.
This
series was originally serialized in Sigikki
, a japanese seinen anthology and is still an on-going series.
Viz
has owns the english distribution rights, and has made some chapters
available online under the Viz Signature IKKI imprint
.
The first volume is available for purchase (Amazon)
, and seeing how its one of the few manga series with a gorgeous muscle girl as a main character, I highly recommend you pick this up. Here are a bunch of samples of the great stuff you'll find of Noi from the series: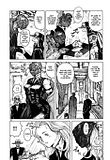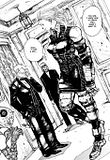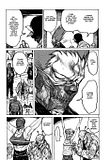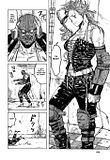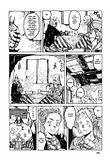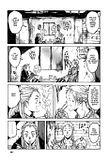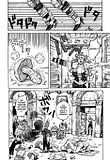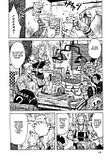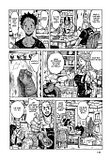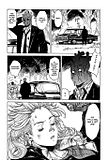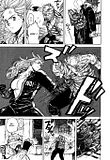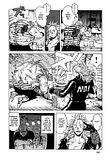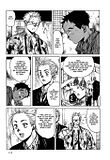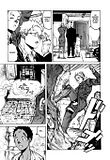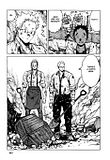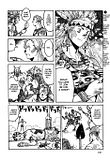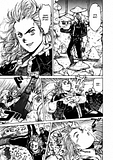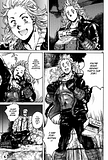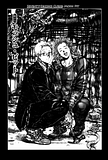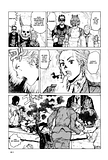 I scoured the interwebs for more images of Noi, and came up with nice fanart: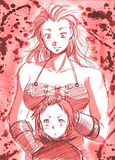 ... and there's a ton of stuff over at
Pixiv
. While browsing Pixiv, I also came across
an image of a topless Noi together with a topless Jason (NSFW)
from
Kotaro Makaritoru
. I thought that was pretty cool. You'll need a Pixiv account to see the image, so check out my
Pixiv Guide
if you don't have one yet. If you've been following my Pixiv Archive threads, you probably have seen some of these before: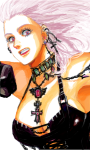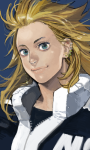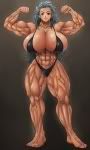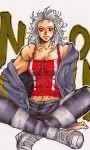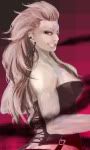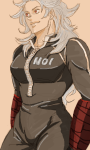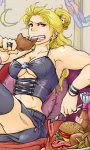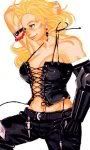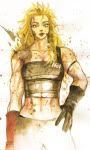 This brings us to the end of the daily updates in August. I wanted to end on a high note, and I hope I've succeeded. It was very hard to keep posting quality material every day, but it forced me to post stuff I've been saving. I'll go back to my normal posting frequency of one or two posts a week after this. Thanks for reading.
Related Links
Manga Muscle Girls「漫画の筋肉娘」
Q Hayashida Website
Dorohedoro @ Wikipedia JP
Official Dorohedoro Manga Site @ IKKI-PARA (Japanese)
Official Dorohedoro Manga Site @ SIGIKKI (English)
Dorohedoro volume 1 @ Amazon
Noi image tag @ Pixiv