Journal Entry:
Tue Mar 23, 2010, 1:53 PM
Welcome to
Manga no Kinniku Musume (漫画の筋肉娘)
or
Manga Muscle Girls
for those that prefer English.
Have you ever wanted a place where you could easily find
muscle girls in manga
? I've been frustrated that I couldn't find one out on the interwebs. Then I realized that I should put one together:
Manga Muscle Girls
! I'll focus mainly on works that are published and available in Japanese and US bookstores for now, but I may branch out into doujinshi and other related works from time to time. Bookmark this
journal entry
, or better yet, add me to your watchlist. That way, you'll receive notifications when this page changes. My goal is to make this list as complete as possible. Drop me a note if you have something you'd like me to add to the list. Also check out my
ebookjapan guide
if you're looking for a great site to buy manga.
Latest Addition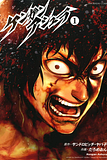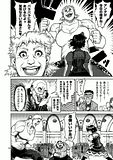 Kengan Ashura「ケンガンアシュラ」
Manga

Ah My Goddess「ああっ女神さまっ」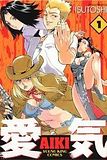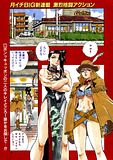 AIKI「愛気」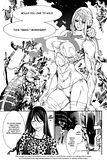 Air Gear「エア・ギア」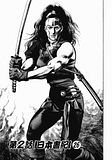 Akai Hato ~Apiru~「赤い鳩 ~アピル~」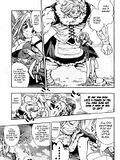 Akazukin Eliza「 赤ずきんエリーザ 」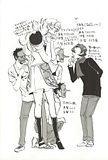 Arakawa Under the Bridge「荒川アンダー ザ ブリッジ」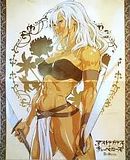 Astragalus & Tuberosa「アストラガラスとチューベローズ」

Basilisk 「バジリスク」

Brothers「ブラザーズ」

Chou Kakutou Densetsu Ashita Kagayake「超格闘伝説あした輝け」

Cloth Road「クロスロオド」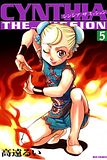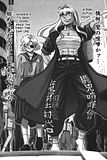 CYNTHIA THE MISSION「シンシア ザ ミッション」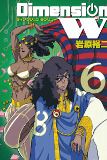 Dimension W「ディメンションW」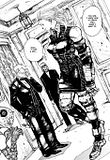 Dorohedoro「ドロヘドロ」

Dragon Girl (Sekiryu no Otome「赤龍の乙女」)

Female Panther 「美しき殺し屋 女豹」

Full Ahead!Coco「フルアヘッド!ココ」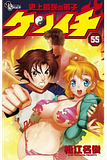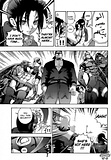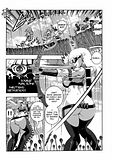 History's Strongest Disciple Kenichi「史上最強の弟子 ケンイチ」

Hontou wa Eroi Otogibanashi「本当はエロいおとぎ話」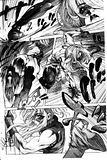 HYSTERIC ALIVE

Iron Muscle「アイアンマッスル」

Iron Virgin Jun「鉄の処女」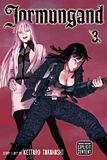 Jormungand「ヨルムンガンド 」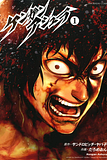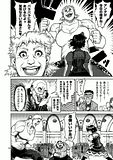 Kengan Ashura「ケンガンアシュラ」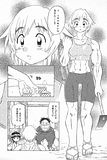 Kokuran「黒蘭」

Kotaro Makaritoru「コータローまかりとおる」

Louie the Rune Soldier「魔法戦士リウイ 紅炎のバスタード」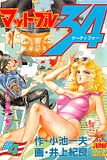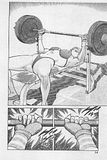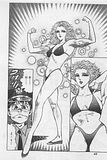 Mad Bull 34「マッド☆ブル34」

Make-Upper「メイキャッパー」

Manyuu Hikenchou 「魔乳秘剣帖」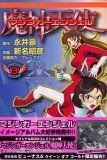 Mazinger Angels「マジンガーエンジェル」

Menkichi the Avenger 「殺し屋麺吉」

Muscle Strawberry「マッスルストロベリー」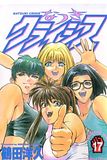 Natsuki Crisis「なつきクライシス」

Queen's Blade ~ Rurou no Senshi「クイーンズブレイド~流浪の戦士」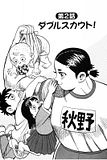 Rice Shoulder「ライスショルダー」

Ring x Mama「リン×ママ」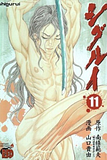 Shigurui「シグルイ」

Soukoku no Garou「蒼黒の餓狼 -北斗の拳 レイ外伝」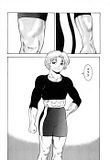 Tennen Syojo Mann「天然少女 萬」

Übel Blatt「ユーベルブラット」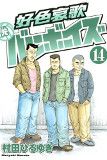 Volleyboys「工業哀歌バレーボーイズ」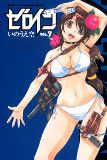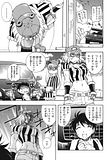 ZERO IN「ゼロイン」

Zombie-ya Reiko / Reiko the Zombie Shop「ゾンビ屋れい子」