Winter of East
Winter of East ( 東の冬 Higashi no Fuyu )
is a NSFW Japanese blog which I stumbled upon a few months ago. Some of the images on the site attracted my attention because of the muscular figures they sported: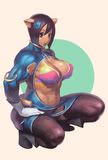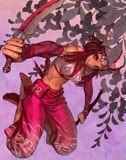 So I decided to keep an eye on the site. I'm glad I did, because the artist recently posted some pictures of the lovely Lady
Cattleya, who I've mentioned previously
. Both these images are gorgeous, and I feel the need to share them with you. It would be a shame if they went unseen by those of us that would appreciate it the most, wouldn't you agree? If you feel inclined to check out the rest of
the site
, I recommend you start with
blog category 1
which contains most of the artwork to be found on the site.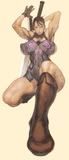 --


Journal
|
Archive